Welcome to
My Father's House Assisted Living Home
A place of safety, comfort, security and peace in your Father's Arm.

We are accepting waiting list right now. Please call for more information.
A home, with companionship, comfort, security and belonging…that's what elder residents find at My Father's House. We create warm, home settings for older adults who want to live their life with choice. Whether that includes an active social schedule or a more slow-paced way of life, our respect for each resident's individuality and dignity is at the center of all that we do.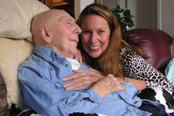 To enrich our resident's lives, we provide an environment that meets individual needs and care for those who require some assistance with daily living, but do not need full-time skilled nursing. Our staff is trained and capable of handling the day to day tasks necessary to keep our residents safe, comfortable and happy.
Come and experience the ease of life with us. Call us today at 907-227-3364. We are serving Older Alaskan with Dementia and Alzheimer since 2006.
Our Resident Manager has been with us since 2007. We have 2 live in, and total of 5 Caregivers in a 3 shifts schedule. 24/7 Awake Staffs with years of experience caring for 5 Residents who have dementia and alzheimer.
Check us on Facebook https://www.facebook.com/mfhalh/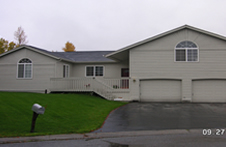 Doddie Belino Davison
Administrator
6951 Shane Place
Anchorage, Alaska 99507
Phone: 907-334-3391
Mobile: 907-227-3364
Fax: 907-917-5469
Email Address:
doddie@gci.net